Freelance Internet Marketer By Passion & Heart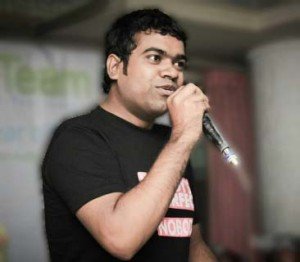 Hello, welcome for stopping by. I am Abu Talha, a young and energetic Internet Marketer from Bangladesh. I am devoted to promote and making some true sales of your product on online using my cross-channel marketing experience and expertise.
I have done search engine optimization, email marketing, social media marketing, video marketing, paid advertisement and WordPress website development. I am good fit for all sizes company and project. I also worked as Professional Internet Marketing (SEO, Blogging & Affiliate Marketing, Email Marketing) courses mentor in a reputed institute. If you need a marketing coach, indeed I am your perfect choice. 
I am working on online marketing from 2010. I've done 100+ successful projects of various companies and individual person from locally to globally. From specific website ranking & product selling to overall business strategy building, I love to make & assist developing online businesses. I am a developer at profession and problem solver at heart.